1 in 10 customers admit to leaving a venue because there was no WiFi
Our WiFi solutions are flexible enough to meet the demands of any of our customers.
Today, internet connectivity has become a basic premise for many public places. People need to travel for work and pleasure, and they demand to stay connected with friends, families and colleagues through different wireless technologies.
Mobile devices such as laptops, netbooks, smart phones and game consoles are now all designed with inbuilt WiFi technology as standard, and this change has driven the demand for greater flexibility in wireless Internet solutions.
"Telemat were the only company who totally understood what was needed to deliver a first class service to our guests.  The technician was genuinely interested in getting it right and spent a lot of time on-site testing and re-testing the system to ensure maximum coverage".
Richard Bowen, Plas Cilybebyll Estate
WiFi System
Together with our solution partners, we put together a package that provides everything you need. Our system is an award winning solution with thousands of wireless networks deployed globally – delivering seamless coverage quickly, easily and affordably.
Our low cost access points allow you to deploy more of them resulting in greater coverage for your premises with simple, plug and play setup.
WiFi Support
We aim to keep your business (and customers) safe and give you the control over what your customers are looking at and when.
You will be managed fully by our UK based support team and onsite support will be available to you when you need it. We are also fully compliant with the digital economy bill.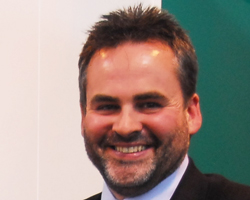 "Telemat recently successfully installed a wireless link from our main site to a new building 150 metres away. Their excellent service included a demonstration of the system before we committed to the installation"
Simon Ashton, Simon Safety and Lifting Centre Ltd.
For an award winning WiFi solution, call us on 01239 712345, or email enquiries@telemat.co.uk