Most businesses employ what is termed as an application server. This means that the server handles every operation between the user and the organisation's backend business applications, such as the contact management systems, accounting, email or other related business applications.
However, many small businesses do not have the luxury of an IT Department to install and maintain packages that would give them added reliability and security.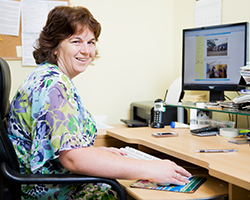 "We recently had to install a new server in our Head Office in Aberystwyth. The technicians explained the system in detail with patience and understanding"
Tegwen Morris, Merched y Wawr
Why do we need servers?
The advantage of installing a server is to help isolate potential problems from occurring, which could ultimately affect your documents.
The top five reasons for installing a server:
Increased file and network security
Increased reliability
Centralised data storage and shared resources
Virus Management
Centralised backup
What is a server?
A server is a computer or device on a network that manages the resources of that network and are primarily used for storing data. Put simply a server is engineered to manage, store, send and process data.
Servers are often dedicated, meaning that they perform no other tasks besides their server tasks. On multiprocessing operating systems, however, a single computer can execute several programs at once. A server in this case could refer to the program that is managing resources rather than the computer itself.
There are many different types of servers which all have different functions. Telemat will identify the system which best suits your needs from the following options:
File server: a computer and storage device dedicated to storing files.
Print server: a computer that manages one or more printers.
Network server: a computer that manages the data traffic.
Database server: a computer system that processes database queries.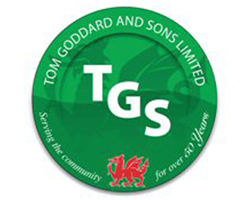 "Telemat installed a new server and computers for us as a business. It was done professionally and with hardly any interruptions to the staff"
Grant Goddard, Tom Goddard & Sons Ltd.
Call us on 01239 712345, or email enquiries@telemat.co.uk to discuss a server tailored to your business