Does your business suffer from patchy WiFi? Are you having to use USB sticks to transfer files around your office? Have you got lots of cables trailing around your office?
Cabling may sound a little bit dull and boring, however it's importance should not be underestimated.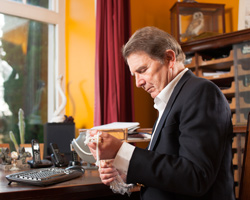 "A professional company with a personal touch"
Ross Dawson, The Pearl Market Ltd.
Cabling solves your problems
Fast – Cable networks work 10 times faster than WiFi.
Secure – Cable networks are significantly safer and more secure from hackers.
Reliable – Cable networks reduce packet loss, so your files are less likely to become corrupted.
Tidy – Good networking creates less clutter and faster performance.
When installing your IT infrastructure, the choice of cabling should be just as important as the specifications of your computer or the processing speeds of your printer. The right cabling can help defend against poor network performance and downtime.
With Telemat you can rest assured that the right system will be installed.
Telemat has:
Access to fully trained, highly experienced cabling engineers.
The ability to design and install any fibre optic or cabling requirement that you might have.
The ability to install fibre optic cables, whatever the logistics. This includes building to building ducting systems, across suspended ceilings, under raised floors and even high level building to building links.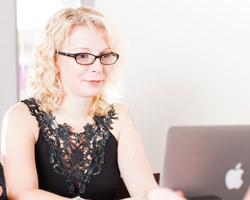 "I would not hesitate to recommend Telemat to business customers of any size, and have done on multiple occasions in the past."
Sarah Wynne, Wynne & Co.
For those interested in the nitty-gritty:
The networks comply with the EIA/TIA Industry standards for Category 5e and Category 6 and are guaranteed for 25 + years.
The cabling infrastructure is capable of carrying 10Mbs, 100Mbs and Gigabit network traffic, enabling high speed data transfers as well as Voice over IP and video conferencing.
In a nut-shell, cabling can potentially be the cheapest element of your IT infrastructure but can last the longest if you get it right.
Could cabling improve your business? Call us on 01239 712345, or email enquiries@telemat.co.uk