Many businesses rely heavily on their networks for their day-to-day operations, so a dependable high speed connection is essential.
In rural Wales this can be a challenge as not everywhere is broadband enabled, and even if you are able to get broadband the likelihood is that it is not fast enough, which can be just as frustrating.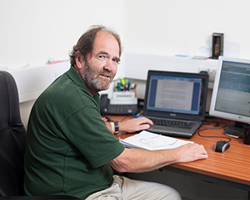 "We are totally dependant on a reliable computer network and rapid response to any problems that may suddenly arise. With Telemat we get exactly that"
Graham Perkins, PMR Ltd.
Our Broadband Packages
Telemat's Business Broadband range is ideal for small businesses or anyone wanting high speed low cost internet access.
Whatever package you choose you'll get:
reliable, fast business broadband connection
competitive price
excellent customer service
[ws_table id="1″]
Call Telemat now on 01239 712345, or email enquiries@telemat.co.uk to discuss your broadband requirements
If you can't get broadband?
Around 166,000 people in the UK are stuck in rural broadband 'not spots' and a further two million in rural areas have inadequate broadband.
In rural communities, broadband deals through phone lines, 3G/4G or satellites. These are usually slower and more restrictive than their equivalents in towns and cities, and they're almost always more expensive.
It is possible to bypass the system using Rural Fibre and Mobile Broadband, and many communities are choosing to do just that, often ending up with some of the UK's fastest connections.
Signal problems
As you might expect, the big problem for rural areas is signal quality.
Telemat are able to carry out a FREE coverage and speed test for this solution.
Telemat can also provide a modem that routes 3G through the entire home or office.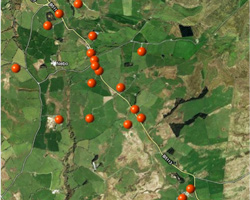 "Telemat set about over a period of two days, installing and testing. The equipment installed consisted of an external antenna, suitable router and where needed adapters to reach different areas within each property. Read more."
Nebo, North Wales Broadband Case Study
To find out how you can get broadband, call 01239 712345, or email enquiries@telemat.co.uk