Telemat can design and build a solution that is tailored to your home or business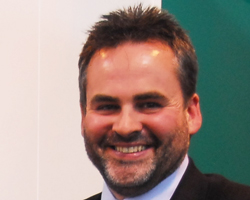 "Telemat recently successfully installed a wireless link from our main site to a new building 150 metres away. Their excellent service included a demonstration of the system before we committed to the installation"
Simon Ashton, Simon Safety and Lifting Centre Ltd.
Today, internet connectivity has become a basic premise for many public places. People demand to stay connected with friends, families and colleagues through different wireless technologies, no matter where they are.
Our WiFi solutions are flexible enough to meet the demands of any of our customers.
Could our WiFi solutions help you?
Many businesses rely heavily on their networks for their day-to-day operations, so a dependable high speed connection is essential.
Telemat's Business Broadband range is ideal for small businesses or anyone wanting high speed low cost internet access.
Which Broadband Package suits you?
Harness the technology to grow your business. Superfast Broadband offers exciting opportunities for your business to develop and gain competitive advantage.
We can talk you through your options and can also provide some very cost effective solutions to speeding up your broadband.
Find out more about Superfast Broadband 
Although more and more business are storing data in the Cloud, many organisations also need a server in their office to deal with more specialist tasks.
The advantage of server are to help isolate potential problems from occurring, which could ultimately affect your documents.
Find out more about our Servers 
Does your business suffer from patchy WiFi? Are you having to use USB sticks to transfer files around your office? Have you got lots of cables trailing around your office?
Cable networks work 10 times faster than WiFi and with Telemat, you can rest assured that the right system will be installed.
Discover more about our Cabling solutions
What could we do for you? Call us on 01239 712345, or email enquiries@telemat.co.uk to discuss your requirements