A well designed and maintained IT system allows a business to run without disturbance, staff can do their work without thinking about the tools. Our IT diagnostic service is the first step to achieve this.
At Telemat, we offer a free, no commitment IT diagnostic assessment which will assess the efficiency of one of the most important elements in any modern business, the information technology infrastructure. This report is an excellent opportunity for the small business owner to access a wealth of knowledge for free.

The service is suitable for businesses who want to:
Maximise the effectiveness of their existing IT
Understand how new technology will be of benefit to them
Identify weaknesses in their current IT infrastructure
The reports are written by one of our experienced technicians, including:
Server configuration
Assessment of current technology levels
Business security and continuity
Skills and training needs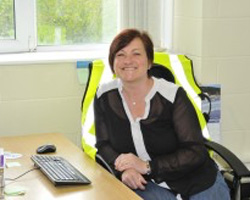 "Clive responded immediately to our diagnostic request & a meeting was organised right away. The outcome of this extremely informative discussion enabled us to define  a clear path forward with attainable solutions. Would we utilise Telemat in the future? Without question"
Veronica, Foresight SHE Ltd.
If you feel your IT systems could deliver better results, request your free IT Health Check at 01239 712345, or email enquiries@telemat.co.uk