At Telemat, we provide the IT support that your business needs. We are happy to provide a tailored service to create an IT support package that suits your business; whether you need unlimited fast response support, or just pay-as-you-go support for any unexpected problems that may arise.
Our Support Promise
We promise to:
Provide honest unbiased advice on your requirements – if you don't need it Telemat won't sell it.
We will respond to all enquiries within 5 minutes
We will start working within 3 hours
Provide out-of-hours support if needed
Arrange a tailored service at your request
Provide a bilingual service
Experienced & friendly technicians supporting you when you need it most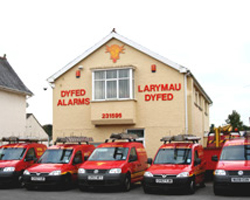 "We approached Telemat to provide an engineer to help at one of our clients premises at very short notice. Telemat were very professional and enabled us to complete the job on time. We have no hesitation in recommending Telemat"
Des John, Dyfed Alarms
Unlimited on-site or remote support
Our unlimited remote and telephone support package is ideal for businesses that need a fast response to their IT support issues. Our remote desktop service uses the latest software technologies for us to securely connect to your computer enabling us to see what is happening. We can then diagnose and resolve any problems you may be experiencing. You can then leave it to us while you go and have a cup of tea!
We will provide a comprehensive service for any IT requirements you may have.  From installing printers to configuring a new PC on your network, we provide a year round service that not only gives you unlimited support for your PC, but for any equipment that it is attached to it including, printer, router, scanner and monitor.
At Telemat, we will create a bespoke package that is right for your business, whether it's a small or large business.
Need a FREE on-site consultation?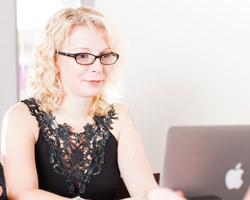 "An unexplained problem with my office PC meant that I had a problem processing the payroll and preparing the company accounts. Within 24 hours Telemat had collected the PC, sorted the problem and returned it in perfect working order"
Sarah Wynne, Wynne & Co Accountants
Pay-as-you-go support
We understand that some businesses only need IT support now and again. Our Pay as you go Support is available to you as and when you need it. You get our dedicated service without trying yourself to a contract.  This service is ideal for when your IT staff are on holiday or you have too much work to have to worry about managing IT or even if you want to try before you buy!
Whatever your reasons, Pay-as-you-go is a cost effective way to receive our expertise.
To find out more about our IT Support Packages call us on 01239 712345, or email enquiries@telemat.co.uk