Cloud technology has been around for a few years but it is only now that it's potential is being acknowledged in the small to medium business sector as costs fall. Many larger global companies already have resources stored safely in the Cloud.
What's the attraction?
The 'Cloud' means storing and accessing data and programmes over the Internet instead of your computer's hard drive. Rather than your data and applications being stored on a computer in your home or office, they're stored on a network of computers on the Internet.
Single or multi-tasking
You can use the cloud for doing one specific task – such as your customer database, or accounts. Or you can use it as a platform for all of your computing services – such as email, documents, calendar.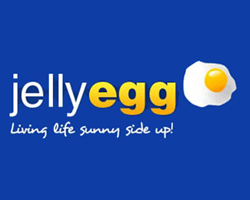 "Telemat provide us with quick, professional & efficient service, and they are always at the end of the phone when we need them. The team from Telemat are knowledgeable, helpful and really friendly, and we are happy to recommend their services"
Sarah Huxtable, Jelly Egg
On the Cloud
The most popular Cloud based services are Office 365 or Google Apps – these allow your data to be stored on servers owned by Microsoft and Google, as well as providing browser-based access to a range of software such as word processing and spreadsheets.
Accessible anywhere
One of the main advantages of working in the Cloud is that you can access your data virtually anywhere, from a PC, tablet, smartphone, or other device with an Internet connection.
Businesses of all sizes, from small start-ups to major enterprises, are moving on the Cloud.
Don't let confusion cloud your judgement. Call 01239 712345, or email enquiries@telemat.co.uk