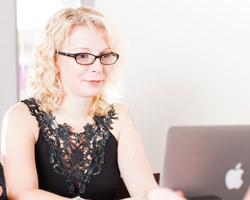 "The Google calendar also means we do not have to waste time calling or emailing each other to schedule appointments for clients as it's now all there at our fingertips"
Sarah Wynne, Wynne & Co.
Cloud computing is one of those phrases that is used all the time, but what actually is it?
Obviously, your data isn't really floating around in the sky. It's a shared network of computers, in safe secure locations, which you can use to access your information from wherever you are in the world.
Not only can it be very cost effective, but because your data's being stored on a network of different computers, it is also very reliable. Sharing computer power between lots of users also makes it an environmentally friendly approach too.
Want more reasons to use the Cloud?
Don't let confusion cloud your judgement. Call 01239 712345, or email enquiries@telemat.co.uk